Description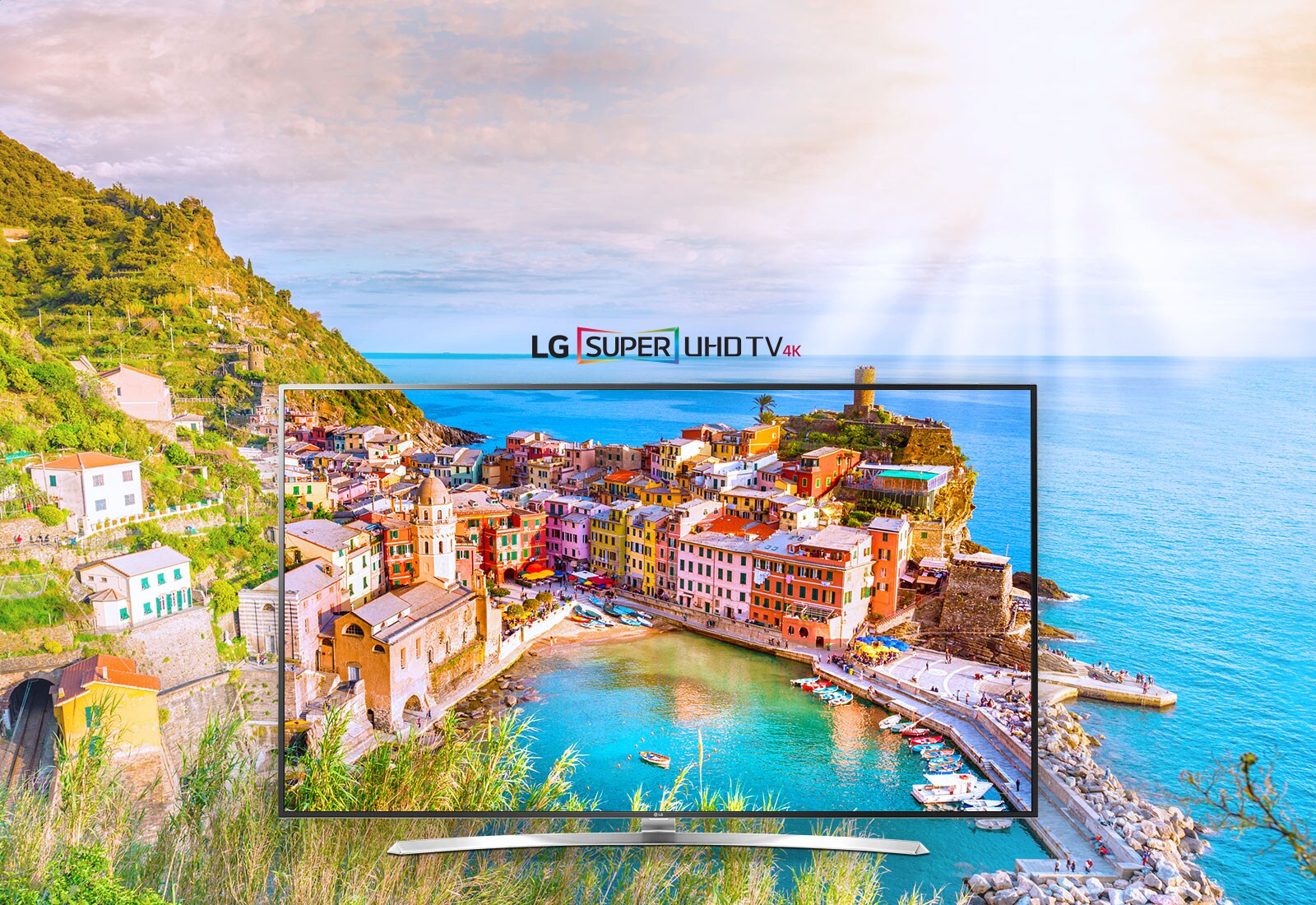 LG SUPER UHD TV 4K 
Upgrade your viewing with LG SUPER UHD TV. Bringing colors to life, LG SUPER UHD TV supports multiple of HDR formats and renders an extended color range. Its ultra-slim design is to complement your place even when the TV is turned off. See how entertainment comes alive with lifelike colors, dramatic contrast and exceptional resolution. 
 
HDR Super Provides Natural Images 
HDR SUPER for LG SUPER UHD TV is the technology that the TV renders crisp, vibrant
colors and shadow details. To fully experience HDR, a TV should be compatible with
multiple HDR formats. LG HDR SUPER supports not only generic HDR10, but also
Dolby Vision – an advanced version of HDR that the content is displayed as
it is meant to be seen
To experience full HDR, 
the content and the TV must be compatible
IPS 4K Quantum Display
LG's specially designed IPS 4K Quantum Display* can reproduce more shades of colors with finer gradation : over a billion rich colors in all. The IPS 4K Quantum Display yields a more accurate and lifelike picture from a wider viewing angle. 
ColorPrime Plus
colorPrime Plus features an extended range of colors to express vivid images. The LG SUPER UHD TV delivers more enjoyment with a greater variety of realistic colors.
Billion Rich colors
The Billion Rich colors feature divides and subdivides colors into a broader spectrum. This allows for more precise color adjustment across the color spectrum. The end result is 64 times richer color compared to conventional LCD TVs, treating viewers to unprecedented levels of color and detail.
Wide Viewing Angle
Due to the nature of the display, the image on the screen maintains its integrity from any viewing angle. This allows you to enjoy dynamic, vibrant color from every seat in the room.
ULTRA Luminance
ULTRA Luminance sends excess current from dark areas to brighter areas to enhance contrast. Combine the LG SUPER UHD TV's excellent ability to express darkness with its distinct contrast between dark and light, and you have an image that is as sharp and clear as real life.
Design
With its display panel integrated into an ultra-slim metal frame, the LG SUPER UHD TV's screen floats on a beautiful stand that resembles a crescent moon. Turn it on and the LG SUPER UHD TV inspires with life-like color. And even when it's off, its beautiful design makes a statement – the LG SUPER UHD TV is a fine piece of art.
Harman/kardon®
Top-notch sound quality is the other half of a truly luxurious TV experience. On the same note, the lifelike images of the LG SUPER UHD TV are narrated in the premium sound designed by Harman/kardon®.
webOS 3.0
The LG SUPER UHD TVs take the simplicity and fun of webOS to an even greater level of entertainment with webOS 3.0. For one reason, and one reason only – so you can easily stay on top of your prime time viewing.
Magic Zoom
Magic Zoom can enlarge live screens while viewers watch. By pressing the Zoom key on the remote control, the scene can be enlarged to catch the details.
Magic Mobile Connection
Magic Mobile Connection allows viewers to enjoy smartphone content on their TV with ease. Additionally, using just a Wi-Fi connection, they can enjoy their music and video apps on the big screen.
Order this 75UH855V online on Jumia and have it delivered right to your doorstep.