Description
Specification:
Turning Motor:
AC110V
CW/CCW
Material: metal copper
Tray:
Color: Yellow
Number of egg holes to accommodate: 154
Material: Plastic
Features:
* Can house 154 quail eggs.
* Recycled plastic, more healthier.
* 154 quail egg tray with 110 Volt motor.
* Made from a durable material which enables you to keep the egg tray clean and bacteria free
  for years of problem free incubation of your valuable eggs.
* Automatic turning motor does a full rotation every 2 hours.
Note:
Can not put the duck egg/ goose egg /pea eggs
Package Include:
1x 154 Chicken / Quail Egg Tray
1x PCB turning motor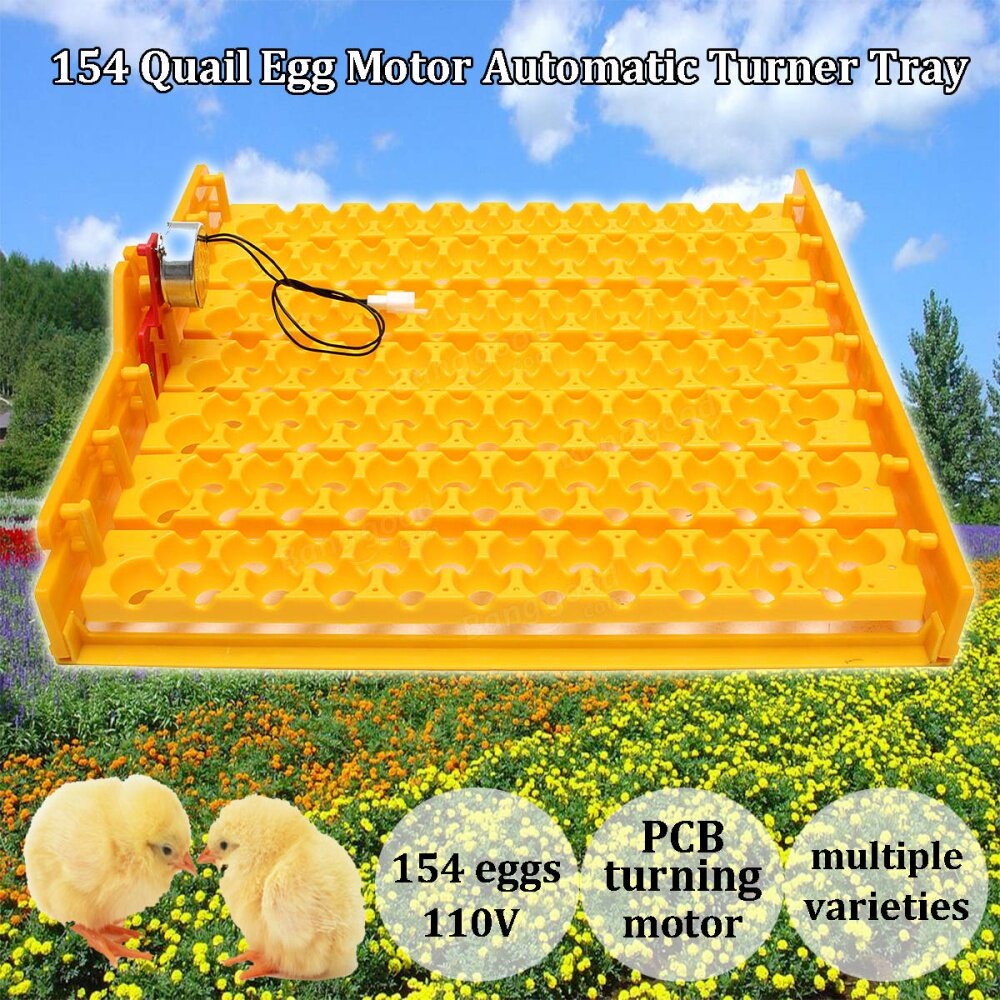 Create value for customers. Together with operators, they have built more than 1,500 networks around the world, helping connect more than one-third of the world's population. Cooperate with partners to provide open, flexible and secure ICT infrastructure platform for end-pipe cloud collaboration for government and public institutions, finance, energy, transportation, manufacturing and other enterprise customers, and promote the digital transformation of the industry; To provide cloud service customers with stable and reliable, safe and reliable and sustainable evolution of cloud services. Smart terminals and smartphones are helping people enjoy high-quality digital work, life and entertainment experiences.
We will promote sound industrial development. We advocate openness, cooperation and win-win, cooperate with customers and partners, expand industrial value, and form a healthy industrial ecosystem. Join more than 360 standard organizations, industry alliances and open source communities, actively participate in and support the formulation of mainstream standards, and build a win-win ecosystem. We focus on cloud computing, NFV/SDN, 5G and other emerging hot areas, and work with industrial partners to promote sustainable and sound development of the industry.
Promoting economic growth. It will not only bring direct tax contributions to the country, promote local employment, and form a driving effect of the industrial chain, but more importantly, build a digital engine through innovative ICT solutions, promote the digital transformation of all industries, promote economic growth, and improve people's quality of life and well-being.Thanks for you support!