Acer is a computer manufacturing company headquartered in Xizhi, New Taipei City of Taiwan. Acer laptops are really good and specially made for speed processing, durability and design.
Acer Laptops are nice but the only issue is that they usually make laptops with 14 inches screen size. If you're into web design or any business that requires a bigger screen, this could pose a challenge to you.
In This post I will be talking about Acer Laptop Prices in Kenya. Also, I will be listing out prices from low-range, mid-range and high-range prices.

1. TravelMate Acer Core i5 Laptop 4gb ram 2.7ghz
Price: KSh 30,000
As the name implies "travelmate" is a super portable laptop with most of the features you will require from a laptop. the portability makes it very mobile that you can easily carry it about anywhere you go without hassle.
Its processor type is Core i5 which means it can process most business and design tools like photoshop and powerpoint, MS word. It can also process games like PES 2020 and many more.
It has 4GB RAM, that's enough volatile memory to help store your files while processing it. Also it has 500HDD ROM which enables you store many movie files and music.
The current price while writing this post is Ksh 30,000, that's a good price actually and it is affordable to most people living in kenya.
2. Acer P455 Core i5 Slim Laptop 6th Gen
Price: KSh 30,000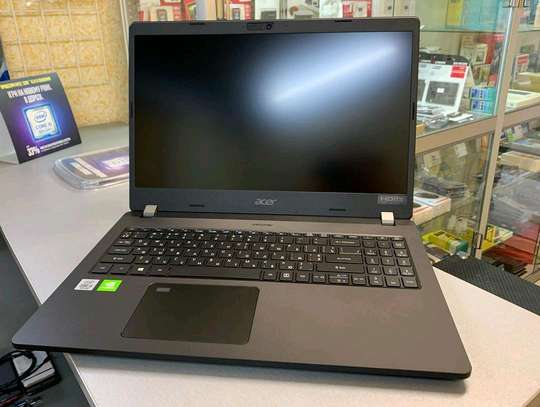 Acer Aspire P455 laptop is a top grade Acer laptop. The Taiwanese Company mostly produce it in rampant proportions.
This laptop has a Core i5 Processor which means it can also process most graphic design and video editing software without any problems. This laptop is suitable for business organizations and groups who need a pocket-friendly laptop to help process their files and work software and applications.
The Current price as the time of writing this post is Ksh 30,000 just like the latter.
3. Laptop Acer Aspire R-14 8GB Intel Core i5 SSD 256GB
Price: KSh 30,000
Acer Aspire R-14 is a powerful masterpiece specially made for professionals to dishing out their quality works. do you know that the laptop has an SSD Storage which which is far better than the usual HDD storage disks. The only downside of SSD is that it usually comes in smaller sizes so that is why it is 256GB.
Its processor is intel core i5 which is great for processing most business software required for an organisation to function in full force. It also has 8GB RAM which is a great volatile memory capacity to help store your files while its been processed.
This affordable laptop goes for a pocket-friendly price of Ksh 30,000.
4.
Acer Aspire E 15 E5-572 –
Core i5 –
500GB – 4GB RAM
Price: KSH 45,000
5. 
Acer Aspire ES1-571- 30EA- Intel i3-5005U –

15.6″  – 4GB RAM 500GB HDD

Price: Ksh 39,000

6. Acer Aspire– Intel Core i7 E5-575-72L3 – 15.6″ – 8GB RAM – 1TB HDD
Price: Kshs 70,000
7. Acer Aspire Laptop ES1-431 – 14″– Windows 10 – Intel Celeron– 500GB HDD – 2GB RAM
Price: Kshs 30,000
8. Acer Aspire Switch– Windows 10 10″– 32GB+500GB HDD– 2GB RAM  – Intel Atom QC
Price: Kshs 42,000
9. Acer Aspire ES1-431 – 14″– Windows 10  – Intel Pentium – 500GB HDD – 4GB RAM  – Black Colour
Price: Kshs 27,000
10. Acer Aspire ES1-571-5715 – 15.6″– 4GB RAM– 500GB HDD  – Linux – Intel Core i5-4200U  – Black Colour
Price: Kshs 44,000
That's it for the prices of Acer Laptops in Kenya. See you in the next post.